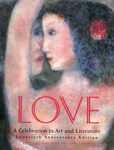 WELCOME ENTERPRISES, INC. is a book packager of distinctive, exquisitely crafted visual books and has been producing illustrated gift and coffee-table books for the all the top publishers in the industry for more than 30 years. The company places a particular emphasis on beautiful design and superior manufacturing and has experience with a wide range of printed formats and counts among its printing suppliers some the world's top commercial four-color printers, including Toppan Leefung (China) and Tien Wah Press (Singapore).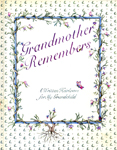 Welcome has produced visual books in almost every illustrated category: anthology, art, beauty, children's, collectible, cooking, film and animation, architecture, exhibition, fashion, gardening, history, humor, religion, travel, weddings and more. Over the course of the 250-plus titles the company has created (and the 6 million-plus copies it has put into print), Welcome has dedicated itself to providing the highest level of professional service—to its publishing partners as well as to the many creators with whom it has the pleasure to collaborate.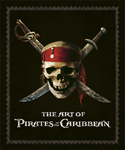 Depending upon a client's needs, Welcome can handle any and all parts of the development and production process, right up to the delivery of finished copies to the publisher's warehouse. In an ideal situation, Welcome is involved from beginning to end and can thereby apply its fastidious attention to detail and overriding sense of responsibility to seeing a book project through to its satisfactory completion.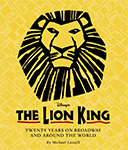 Whatever the case, Welcome remains ultimately committed to one thing: originating books of uncommon taste and beauty that touch in some way the reader's heart, mind, or soul, be it the company's first and most successful book, Grandmother Remembers (2 million copies in print) or Love: A Celebration in Art and Literature (lovingly edited by Lena Tabori and Jane Lahr); or any of the 100-plus titles it has produced for the Walt Disney Company alone.
LENA TABORI is currently the CEO, and an original co-founder, of the book packager Welcome Enterprises, Inc. She is also the co-founder with Mike Shatzkin (another publishing icon) of www.climatechangeresources.com, a climate change website she and Mike decide to create following the 2016 presidential election; the site is expected to go live in the fall of 2017. Additionally, from 1997 to 2014, Lena was Publisher of the Welcome Books® imprint, which was sold to Rizzoli International Publications in July 2014. Since then, Welcome Enterprises has continued to produce and package exquisitely designed visual books for publishers, companies, and individuals.
Lena began her career in 1967 at Harry N. Abrams, leaving in 1980 as their first female vice president (Marketing and Special Sales) to co-found Stewart, Tabori & Chang, where she remained until 1982, after which she co-founded Welcome Enterprises. Until 1990, she largely devoted herself to creating books at Welcome and selling them to publishers, including the award-winning Glorious American Food by Christopher Idone (Random House); and Love: A Celebration in Art and Literature, which she co-edited with Jane Lahr (STC). She also executive produced and produced for television an ABC animated special, Ziggy's Gift, for which she was awarded an Emmy in 1983.
In 1987, Welcome Enterprises began packaging books for Turner Broadcasting, with Lena personally conceiving, editing, and producing Kisses and MGM: When the Lion Roars. Around this time, Welcome also began producing high-end illustrated books for Disney's Hyperion and then Disney Editions imprints, a relationship which continues to this day.
In 1991, Lena moved to San Francisco to become president and publisher of CollinsPublishersSanFrancisco, where she created numerous photography titles, including A Day in the Life of Hollywood.
In 1997, after four years back at Stewart, Tabori & Chang as their president and publisher, Lena returned to Welcome full-time, where she and her partner, Clark Wakabayashi, made Welcome Books® their official publishing imprint to go along with their packaging services. In 2005, she arranged for Welcome Books to be distributed by Random House. During its years as a publisher, Welcome created a large list of award-winning art and photography books, including among others Veronica Kavass' Artists in Love, Eric Meola's India, Jon Ortner's Canyon Wilderness, Peter Feldstein's The Oxford Project, Amy Arbus' On The Street, Carolyn Jones' American Nurse, and Katrina Fried's Everyday Heroes: 50 Americans Changing the World One Nonprofit at a Time and American Teacher: Heroes in the Classroom . In 2008, Welcome Books turned its attention to local and sustainable subjects and produced several award-winning books, including Jessica Theroux's Cooking with Italian Grandmothers, Paul Mobley's American Farmer, and Douglas Gayeton's Slow: Life in a Tuscan Town.
In 2014, Welcome Enterprises sold the Welcome Books® publishing imprint to Rizzoli International Publications and Lena returned to book packaging. Along with a large number of Disney titles handled by her partner, Clark, her latest packaged books include the God's Love We Deliver Cookbook, Richard Berenholtz's New York New York, and the soon to be published Red Carpet: Hollywood Fame and Fashion (Rizzoli) and A Mother's Book of Blessings (National Geographic).
In November 2016, Lena resolved to devote a significant amount of her time to the issue of climate change. A native of Sweden, she lives in East Hampton and New York with Frank Rehor.
CLARK WAKABAYASHI joined Welcome Enterprises in 1989. In 1991, when Lena left for Collins, he became partner, was named president, and continued to manage the business and Welcome's relations with Turner and Hyperion, among other publishers, during Lena's absence. In his near three-decade career as a book producer with Welcome, Clark has been involved with more than 200 packaged book titles (not to mention the large number of Welcome published titles he also worked on) and has handled the complete spectrum of roles, including project director, editor, writer, designer, and production coordinator for manufacturing. With Hyperion and Disney Editions alone, Clark has collaborated on the production of more than 100 titles, spanning from Bob Thomas' The Art of Animation: From Mickey Mouse to Beauty and the Beast in 1991 to Michael Lassell's The Lion King: Twenty Years on Broadway and Around the World in 2017.
A native New Yorker and graduate of Brown University, Clark makes his home in Prospect Heights, Brooklyn, with his wife Alice, a nurse, and their three daughters: Chi Chi, Sylvia, and Phoebe.